WORKSHOP PROGRAMME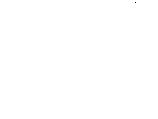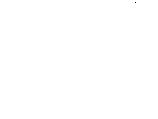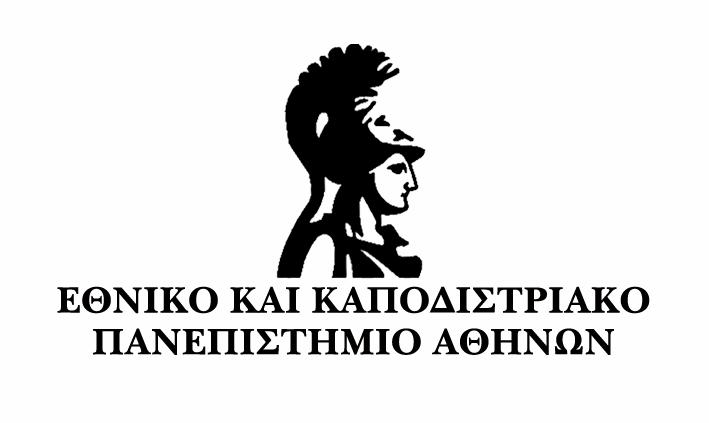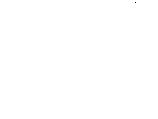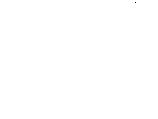 FROM RISK ASSESSMENT TO RISK RESPONSE

Communicating Complex Risks To Concerned Stakeholders
2 - 4 April 2008, Athens, Greece
An interdisciplinary workshop for researchers, risk assessors and policy-makers

The programme includes a field trip to Lavrion which gives participants an opportunity to investigate a case study on the assessment, perception and communication of risks of lead and arsenic poisoning of residents by exposure to ancient and recent mining and smelting wastes.
Day 2 begins with two plenary sessions but also includes four parallel breakout sessions introduced through real-life case studies thus permitting more detailed discussions between experts in the specific areas.
The workshop concludes with further plenary sessions and a plenary discussion on Day 3.
Preleminary Programme
Day 1 (2nd April 2008) Field Trip to Lavrion (54 km SE of Athens)

Leaders: EuroGeol Alecos Demetriades (IGME), Dr. Adonis Photiades (IGME) and Prof. Const. Panagopoulos (NTUA)


The following documents give some information on the Lavrion case study:
(1) Risk perception and communication in Lavrion
(2) Spatially resolved hazard and exposure assessment in Lavrion
Day 2 (3rd April 2008) Workshop
8-50 – 9.00

Welcome

Session 1 - Chair: Mike Ramsey

9.00 – 9.25

Risk assessment and risk communication in the context of complexity David Briggs (INTARESE & HEIMTSA, Imperial College London, UK)

9.25 – 9.50

Stakeholder Participation and Risk Governance: Bringing Together Different Risk Perspectives
Cindy Jardine (University of Alberta, Canada)

9.50 – 10.15

Expert and regulator perceptions of mapping, assessing and managing multiple cumulative risks
Timo Assmuth (NoMiracle, SYKE, Finland)

10.15 – 10.40

Assessing and managing complex risk factors: lessons from WHO's experience
Marco Martuzzi (INTARESE & HENVINET, WHO-Europe)

10.40 – 11.00

Coffee

Session 2 Chair: - Alecos Demetriades

11.00 – 11.25

Effects of measurement strategies on both the assessed and the perceived risk of exposure in human health risk assessment
Mike Ramsey (University of Sussex, UK)

11.25 – 11.50

Do's and don'ts of biomonitoring in integrated risk assessment
Roel Smolders (INTARESE, VITO, Belgium)

11.50 – 12.15

Communication and policy uptake of human biomonitoring research results in Belgium; risk communication and policy interpretation in cooperation with experts, policy makers and stakeholders
Hans Keune (University of Antwerp, Belgium)

12.15 – 12.40

Dealing sensibly with risks - A Dutch approach toward risk management and communication
Leendert van Bree (INTARESE, Netherlands Environmental Assessment Agency)

12.40 – 13.05

Towards Common Terminology and Approaches to Evaluating Scientific Evidence
David Gee (EEA)

13.05 – 14.00

Lunch

14.00 – 15.45

Parallel Breakout Sessions
1. Risk or reassurance - what should the community be told?
Alex Stewart (Health Protection Agency, UK)
2. Public Role and Responsibility in the Risk Management of Emerging Scientific Knowledge: A Case Study of Disinfection By-Products (DBPs) in Drinking Water
Cindy Jardine (University of Alberta, Canada)
3. Pesticide Air pollution in the Athens urban area
Polyxeni Nicolopoulou-Stamati (University of Athens, Greece)
4. Informed consumers? – first pragmatic steps
Speaker tbc (CEFIC)

15.45 – 16.15

Coffee

16.15 – 16.45

Breakout session reports

16.45 – 18.00

Plenary discussion
Day 3 (4th April 2008) Workshop
Session 3 - Chair: David Briggs

9.00 – 9.25

New directions for risk assessment of environmental chemical mixtures Denis Sarigiannis (HEIMTSA, HENVINET & 2-FUN, JRC)

9.25 – 9.50

Influence of indoor exposure on eczema in early childhood
Olf Herbarth (NoMiracle, University of Leipzig, Germany)

9.50 – 10.15

Towards an integrated Environmental health informatics system
David Broday (EnviRisk, Technion, Israel)

10.15 – 10.40

Integrating risk perception into the [environmental] health risk model Matti Jantunen (INTARESE, HEIMTSA & EnviRisk, Finnish Public Health Insitute)

10.40 – 11.00

Coffee

Session 4 – Chair: Denis Sarigiannis

11.00 – 11.25

Mortality impacts of air pollution and other environmental factors
Brian Miller (Institute of Occupational Medicine, UK)

11.25 – 11.50

Risk mapping of environmental pollutants: state-of-the-art, possibilities and limitations
Joost Lahr (NoMiracle, Wageningen University, The Netherlands)

11.50 – 12.15

PCB Exposures in Eastern Slovakia: Health Effects, Remediation, and "Safe" Levels
Tomas Trnovec (EnviRisk, Slovak Medical University)

12.15 – 13.00

Final discussion and departure
| | |
| --- | --- |
| Integrated Assessment of Health Risks of Environmental Stressors in Europe | Novel Methods for Integrated Risk Assessment of Cumulative stressors in Europe |
| Health and Environment Network | Health and Environment Integrated Methodology and Toolbox for Scenario Assessment |
| Network of Reference Laboratories for Monitoring of Emerging Environmental Pollutants | Full-chain and Uncertainty Approaches for Assessing Health Risks in Future Environmental Scenarios |
| Assessing the Risks of Environmental Stressors: Contribution to the Development of Integrating Methodology | |